Edinburgh Council could be liable for £500m bill if trams project axed
The Scottish Government could demand the return of the grant paid to the controversial city transport project.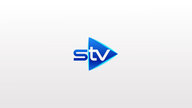 Scotland's capital could be obliged to pay back up to £500m if it is unable to complete the city's tram project, a senior official from the national transport agency said.
Ainslie McLaughlin, director of major transport infrastructure projects at Transport Scotland, said there are terms attached to the Scottish Government's maximum £500m grant towards the project, over three quarters of which has already been paid out, should the project not be completed.
Speaking at Holyrood's Public Audit Committee, Mr McLaughlin added: "Technically, the council could be obliged to pay back the money that the government paid out to the project if it is not completed, so there is an ultimate protection.
"I'm not pretending that that would not present a challenge to the council."
Deputy committee convener Murdo Fraser said: "That would be putting it mildly."