Scot crowned top dog at Crufts
Jet, a nine-and a half-year-old flatcoated retriever, came ahead of over 21,000 other dogs at the world's most prestigious dog event.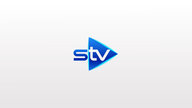 A dog from South Queensferry has been awarded the Best in Show title at Crufts.
The nine-year-old flatcoated retriever Jet came ahead of over 21,000 other dogs at the world's most prestigious dog event, which was held in Birmingham over the weekend.
The dog's breeder is Jim Irvine from South Queensferry.
He said: "It's only sinking in now, so much happens after the award that you don't get a chance to think about it, it's only this morning that it's sinking in.
"It's a marvellous achievement for a show dog that is nine and a half, of course he doesn't act like he is nine and a half, he has a very youthful outlook and is very sound and healthy."
He added: "I am just so pleased that he has done so well at such a grand age at the top dog show in the world."
Jet went into the final after winning the best Gun Dog category.
Jim said: "With this dog what you see is what you get, it's not an act, it's what he is - very outgoing and he takes everything in his stride. The breed is like that.
"We were exhausted last night, but he wasn't."
Jet's owner, Iain Ross, from Glenfarg, in Perthshire, was also delighted at the result.
Caroline Kisko, communications director at the Kennel Club said: "We give our congratulations to Jet who has taken the prestigious Best in Show Award, his breeder and handler Jim Irvine and proud owner Iain Ross. Jim and Jet were a pleasure to watch and clearly have a great relationship."
The event, which celebrates its 120th anniversary this year, was watched live by 138,000 people over the four days of competitions, which culminated in the Best in Show award on Sunday.
IN DETAIL