Edinburgh Airport evacuation: Bomb squad declare suspect package safe
The terminal building was evacuated on Friday morning as the bomb squad investigated the package.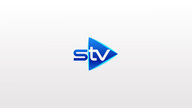 Bomb squad officers have declared as 'safe' a suspect package that led to the evacuation of Edinburgh Airport.
Passengers were taken out of the terminal as the emergency services and bomb disposal team were called at around 11.30am. Once the army bomb squad had investigated the package they allowed the terminal to be reopened 45 minutes later, saying it was a false alarm.
Initially the airport said it would be closed until 3pm and passengers were asked not to travel to the airport. The access roads were also closed as a cordon was set up around the building.
After the terminal reopened, a spokesman for BAA said that the incident had not caused much disruption with just 13 flights delayed. Some planes were still allowed to land during the terminal closure.
Although the access roads were shut during the evacuation, there were no delays on the A8 Glasgow Road that runs past the airport and towards the M8.
At around 12.30pm passengers were allowed back into the building with their luggage. Shortly afterwards vehicles were also allowed through.
A spokesman for airport operators BAA said there had been "no significant disruption" and operations were now back to normal in the airport.
He said: "There was a suspect package which caused us to enact the procedures for dealing with this kind of thing. It meant we had to evacuate part of the terminal and we had cordons up at the entrances.
"Once we were able to ascertain that the package wasn't a threat we were able to reopen the terminal. It was closed for about an hour until 12.30pm. There was a maximum of an hour's delay to about 13 flights, nine arrivals and four departures.
"It's now a usual Friday afternoon in the terminal and there's been no significant disruption."
A spokesperson for the police said: "Lothian and Borders Police can confirm Edinburgh Airport has been evacuated this morning, March 18, following the discovery of a suspicious package.
"The item has been inspected by the EOD and deemed safe."