Woman claims she fears for her life after being trafficked from Eastern Europe
Police in Edinburgh are investigating an alleged case of human trafficking after a woman tells health workers she was forced into prostitution by her violent partner.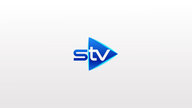 A woman has been taken into protective care in Edinburgh after telling health workers she had been trafficked into the country from Eastern Europe.
The woman claimed she had been forced to work in the sex industry after being smuggled into the country by her violent partner.
It is understood the Migrant Helpline charity took her to a safe house after she told staff at a sexual health clinic that she feared for her life because her partner had killed another woman.
She added that her family had disowned her and she knew nobody in Scotland who could help her.
Lothian and Borders Police have confirmed they are investigating a case of alleged human trafficking, but stress their enquiries are at an early stage.
A spokesman for the NHS told STV News that human trafficking appeared to be on the increase and greater awareness was needed.