City of Soul: Motown album recorded for children's charities
The project was the brainchild of singer Jim Diamond and businessman Sir Tom Hunter.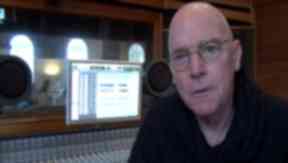 Some of Scotland's most talented musicians have come together in East Lothian to record an album for local children's charities.
The album, called City of Soul, features Tommy Cunningham from Wet Wet Wet, Greg Kane from Hue and Cry and many others. It is a compilation of soul songs and has been organised by singer songwriter Jim Diamond.
The idea came from businessman and philanthropist Sir Tom Hunter who is heavily involved in Cash for Kids, the charity that will benefit from the album's sales.
He told STV News about the inspiration behind the project. He said: "Jim Diamond has been a great supporter of Cash for Kids for such a long time.
"I said to him, 'you should release a Motown songbook album'. He said I have wanted all my life to do this but I want to do it for Cash for Kids. It's just one of these rare things that just come together."
Jim Diamond said that the project had been a great experience.
He said: "We are just coming to the end of the project. It's been very exciting and it's been a wonderful atmosphere.
"It's been such a joy it's been the most joyous time. It's a very important thing to everybody, the children of Scotland. I have made some great friends – it's been a wonderful experience for everyone."
The finishing touches will be put to the album over the next few weeks and City of Soul will be available to buy and download later this summer.