Cyclist dies after being hit by bin lorry outside primary school
The 32-year-old man was hit by the vehicle on Broughton Road in Edinburgh.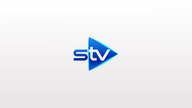 A 32-year-old man has died after being hit by a bin lorry outside a primary school in Edinburgh.
The man was cycling along Broughton Road in the city when he was involved in an accident with the vehicle just before 8am on Thursday.
STV understands that a 13-year-old child called the emergency services after witnessing the incident.
Three ambulances attended the accident on the corner of East Claremont Street in the Broughton area of the city but the cyclist died at the scene. The driver of the truck was treated for shock.
Lothian and Borders Police said the incident was ongoing and that they would be investigating.
Inspector Steven Boyle said: "There was a very serious collision between a vehicle and a cyclist.
"We received a number of phone calls alerting us. One was from a young female who is now in the care of her parents. There were young witnesses who may have been traumatised. Resources will be put in place.
"We are appealing to any road users who were in the area at the time who may be able to help us establish the movements of vehicles and the cyclist. The truck turned left, was the cyclist intending to as well?
 "We are currently working to establish exactly what happened, so would appeal for anyone who was in the area at the time to come forward.
"It would have been busy at the time, with families dropping children off at school and people heading to work, so it's vital anyone with any information comes forward."
Broughton Road and East Claremont Street were closed until midday as investigations took place and motorists were asked to use other routes.
Anyone who witnessed the accident is asked to call Lothian and Borders Police on 0131 311 3131 or the charity Crimestoppers on 0800 555 111.