Classical guitar hero: 19-year-old wins top music prize
Sean Shibe, a student at the Royal Scottish Academy of Music and Drama in Glasgow, wins Royal Over-Seas League contest.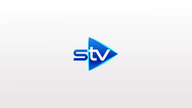 An Edinburgh-born classical guitarist has won one of the world's most prestigious music competitions.
Sean Shibe, 19, was awarded £15,000 after he was victorious in the Royal Over-Seas League (ROSL) 59th Annual Music Competition.
Mr Shibe, a student at the Royal Scottish Academy of Music and Drama in Glasgow, is the academy's first student to win this celebrated accolade, and only the second classical guitarist to win it in the competition's 60-year history.
At the final, which was held earlier this week at the Queen Elizabeth Hall in London, Sean overcame competition from the winners of the wind, singers and keyboard sections.
He said: "I am delighted to have won such a prestigious award. This is an internationally renowned competition and I am very much looking forward to the months ahead performing on tour for the ROSL.
"To be one of the youngest ever recipients of this award and only the second guitarist to win in 60 years, is a real honour. There are many people I would like to thank, but my teacher Allan Neave, comes to the top of that list."
Professor John Wallace CBE, principal of the Royal Scottish Academy of Music and Drama, said: "Sean plays with such human understanding. Listening to him is life enhancing - young artists like him carry the future of Scotland with ease. To say that the RSAMD is proud of him is an understatement."
Born in Edinburgh in 1992, Mr Shibe is currently studying under Allan Neave. The 15-year-old became the youngest musician to ever study at the Glasgow conservatoire. He had previously studied at the City of Edinburgh Music School and the Aberdeen City Music School.
Sean is in regular demand for guitar festivals around the United Kingdom and has performed on television and radio.