Scotland's first urban wind turbine could be built in Edinburgh
Community groups are hoping to get funding to build a wind turbine near Leith.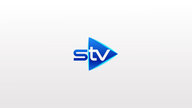 Scotland's first urban wind turbine could be built on the Edinburgh coast.
It is hoped the community owned turbine would not only provide power for the local area but also raise money to invest into projects.
They hope to gain funding from the Energyshare social network and are asking for the residents to support them.
The project is already the most supported on the website, giving them a better chance of getting the funding.
If built, the turbine will be built inside the Seafield Water Waste Treatment Works between Leith and Portobello.
Jane Lewis, from PEDAL said: "We have been working hard to find suitable renewable energy projects that will deliver carbon savings, a long-term source of funding for local community projects, and also provide a visible demonstration of the renewable resources to be found locally. We think this proposal has real promise, and we're asking for community support to take it forward."
It is hoped the revenue from the excess power will help the local community.
Charlotte Encombe, from Greener Leith said: "This project could create a community fund to help thousands of local people for many years into the future. Whilst there's still a lot of work to do before the project gets the final green light, we hope that the proposed wind turbine will become a landmark and a source of local pride, as well as power."
IN DETAIL