Policeman on trial accused of raping sisters when he was 14
Paul Grieg, 51, denies raping two sisters when he was babysitting them more than 36 years ago.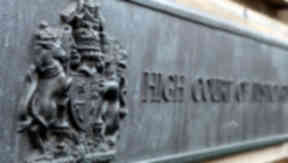 An alleged rape victim has denied going along with false allegations to prevent her sister going over the edge.
Lothian and Borders police sergeant Paul Greig, 51, is accused of raping two sisters while he babysat them when he was only 14.
One of his alleged victims, now 46, who says she was raped when she was between eight and nine, told the court on Tuesday that she wished the abuse never happened.
The High Court in Edinburgh has heard that the woman had not come forward about the abuse until later in life and it was only because her sister had been going through a difficult time last year that she had said to her that she would support her and come forward.
She denied that she had gone along with her story because her sister was having difficulties.
Tommy Ross, defence advocate, questioned the woman and put it to her that the alleged abuse did not happen.
She replied: "I wish it didn't happen but it did."
Mr Ross also asked her why she had never come forward. The woman said: "I still thought it was my fault - that's why I never told anybody."
Greig, 51, is alleged to have attacked the youngsters when he was aged just 14. The younger sister is said to have been aged between six and seven when the attacks happened.
Lothian and Borders Police officer Greig is alleged to have carried out the abuse between February 1974 and February 1975 at an address in West Lothian. Greig, of Armadale, West Lothian, denies the allegations against him.
The trial in front of Judge Lord Kinclaven continues.