Dog walker attacked at knifepoint in park
The 61-year-old was walking through the park in Edinburgh when he was attacked and suffered a cut to his hand.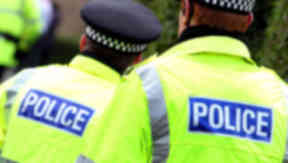 A dog walker was assaulted and robbed as he was walked through a park.
The 61-year-old was walking with his pet through Braidburn Valley Park in Edinburgh on Friday morning when his attacked approached and pulled out a knife.
The thief demanded that his victim hand over his belongings in the incident at around 8am. The pair started to struggle and the man was cut on the hand before falling to the floor.
His attacker ran off with some of his personal possessions.
Lothian and Borders Police are appealing for witnesses after the incident that left the victim "in shock".
The robber is described as a white man, 5ft 10ins tall, of slim build and had blond hair with dark streaks through it. At the time of the attack he was wearing a blue hooded top.
A police spokesman said: "The elderly victim is understandably, still in shock following this assault and thankfully he was not seriously injured.
"Given the time of day, there were potentially a number of people in the area and anyone who witnessed anything suspicious or can help identify the suspect is asked to contact police immediately."
Anyone with any information can contact Lothian and Borders Police on 0131 311 3131, or the charity Crimestoppers on 0800 555 111.