Prison Watch scheme branded a success
Anti-smuggling initiative sees drastic reduction in number of illegal items smuggled into prison.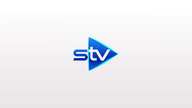 The amount of illegal items recovered from a Scottish prison has dropped by 76% thanks to a joint initiative between the Scottish Prison Service (SPS) and Lothian and Borders Police.
Prison Watch was launched by Justice Secretary, Kenny MacAskill in February 2011. The scheme encourages individuals in the community to report suspicious activity inside or near to HM Prison Edinburgh.
The SPS said there has been a significant decrease in the number of mobile phones, SIM cards and drugs recovered within the prison over the period of the initiative.
A spokeswoman said that Prison Watch was "undoubtedly acting as a deterrent" to people who would have attempted to breach the security of the prison.
Lothian and Borders Police Chief Superintendent Gill Imery said; "We are delighted that the early results appear to show a significant reduction in the contraband being smuggled into HM Prison Edinburgh.
"Prison Watch is a fantastic example of close working partnership between the police, the Prison Service, and especially the local community, and I would like to thank those both within and outside the walls for embracing the scheme and ensuring its success.
"We are also aware that the families and friends of prisoners may be vulnerable to approaches from criminals and forced to smuggle drugs and other illegal items into the premises, and Prison Watch is vital in helping us tackle this issue.
"I have no doubt that the initiative will continue to be successful in the coming months."
Governor of HM Prison Edinburgh, Sue Brookes, said; "The prison population mirrors significant parts of our society so it is little wonder that the problems that affect communities also affect prisons.
"Because of the nature of prisons and the inflated value contraband has in such conditions, people will resort to extreme measures to smuggle goods into prisons.
"The reduction in drugs and mobile phones being recovered is testament to the effectiveness of this joint initiative. The misery organised crime causes does not stop at the prison walls and there are many innocent victims created by the misuse of drugs and, perhaps less obviously, the trafficking in mobile phones."