Mysterious miniature book sculptures left around Edinburgh
Seven of the sculptures have been left around various venues in the capital, each with a tag showing support for the arts.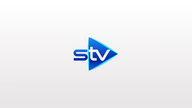 It's a mystery that Conan Doyle would have been proud of: seven miniature sculptures made from books have appeared at venues across Edinburgh.
The first of the creations was left at the Poetry Library in March addressed to the library's Twitter name. In June, a tiny cinema was found at the Filmhouse and later that month a paper gramophone was found at the National Library.
In the same month, staff at the Storytelling Centre discovered a hatched dragon's egg.
At last month's book festival, two more intricate artworks appeared. And just a few days ago, the Central Library received one of their own.
All the sculptures are addressed to the Twitter name of the venue where they are left and carry a note reading: "in support of libraries, books, words, ideas and festivals".
Many of the sculptures are linked to Edinburgh author Ian Rankin who has been following the discoveries on Twitter. The sculpture left at the National Library had been made from a copy of his last Rebus novel, Exit Music.