Eco-friendly fleet of vehicles launched by Lothian Buses
Fifteen hybrid buses will all operate in Edinburgh's city centre.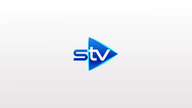 A fleet of eco-friendly buses have been unveiled for passengers in Edinburgh.
The 15 hybrid buses, which produce 30% less carbon emissions than an equivalent diesel bus, will all operate on Edinburgh's number 10 service, converting a whole route into low emission buses.
Scottish Transport Minister Keith Brown launched Lothian Buses low-carbon vehicles on Wednesday.
The company purchased the vehicles with a £1m grant from the Scottish Green Bus Fund, which awarded five bus operators across Scotland £4.4m worth of grants to buy 48 low carbon buses.
Speaking at the launch, Mr Brown said: "I'm delighted to launch Lothian Buses new Green Bus Fleet which has been funded, in part, through the Scottish Government's Scottish Green Bus Fund.
"This is an important step towards greener travel for bus users in Edinburgh. The launch of this fleet, and others like it, will further reduce transport emissions and help Scotland take another step towards a low carbon economy, as well as taking us closer to meeting Scotland's world-leading targets to decarbonise almost all road transport by 2050."
Each delivering an average CO2 reduction of 21 tonnes a year and 300 tonnes over a 15-year life cycle, the hybrid buses will make a significant contribution to the Scottish Government's target of reducing CO2 emissions by 42% by 2020.
The Scottish Green Bus Fund was developed by Transport Scotland to encourage bus companies to purchase low carbon vehicles with an aim to improving air quality, accessibility and to increase peoples' use of public transport over cars.
Five bus companies - Lothian Buses, First Glasgow, Colchri Ltd, Stagecoach East and Stagecoach Bluebird – were offered funding with free choice of manufacturer, though each company chose Scottish company Alexander Dennis.
Colin Robertson, Chief Executive of Alexander Dennis, said: "These vehicles bring cutting-edge technology to public transport and we are absolutely delighted that the first all-hybrid, double deck fleet in the country will operate in our capital city.
"Be assured, these are no ordinary buses. The specification demanded by Lothian Buses is second-to-none and Edinburgh passengers can look forward to a first class environment providing a cleaner, quieter and noticeably smoother ride."
The new buses, powered directly by electrical energy stored in batteries, will pass through the city centre from Leith to Craiglockhart via Lothian Road on the number 10 route.
The journey, which is one of Lothian Buses longer services, passes through two of the city's Local Air Quality Management areas.
Ian Craig, managing director of Lothian Buses, said: "As a company we are always looking for ways to offer greener and more sustainable travel. The new hybrid fleet is part of our continued commitment and investment to combat air pollution and to offer our passengers a low-carbon public transport option.
"Our buses already deliver significant emissions savings. However, the new fleet is a lower-carbon and lower-emission solution that will make a major and further contribution to reducing emissions in Edinburgh."
Lothian Buses will display five of the new buses on Castle Street on Saturday, September 10 between 11am and 3pm.
IN DETAIL