Landlord warned his tenants they could be shot during argument
Mark Fortune, 42, threatened his tenants during an arugment over unpaid plumbing bills.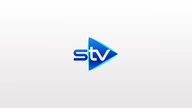 An Edinburgh landlord warned his tenants they could be shot after an argument over unpaid bills.
At Edinburgh Sheriff Court on Monday, Mark Fortune, 42, was fined £650 for shouting and swearing at his tenants. He also uttered threats at tenant Oliver Urabayan.
Fiscal depute Robert Freeland said the two tenants had paid £160 to necessary plumbing work done as well as getting the front door lock fixed.
Fortune had gone round to speak to the tenants about this when they demanded the money back.
Mr Freeland said: "The accused was allowed entry to the flat and an argument then ensued between him and the two witnesses and the accused began to shout and swear.
"He was asked to calm down and he said 'you go and find out who my friends are, three of them have just been locked up for 12 years for shooting somebody.' He then left the locus and the two witnesses contacted the police."
Fortune, from Edinburgh, pled guilty to conducting himself in a disorderly manner, shouting, swearing, uttering threats to Oliver Urabayan and threatening him with violence, and breaching the peace while he was on bail.
The incident happened on September 6 last year at Lonsdale Terrace, Edinburgh.
Fortune was also initially charged with threatening witnesses who were due to give evidence, but the charge was later dropped.
Defence agent Murray Robertson said Fortune had been owed £999 by the tenants and that the tenants eventually had to be evicted.
He said: "When he arrived at the flat on September 6 he felt somewhat aggrieved by the demand for money when there was rent outstanding from the tenants. He lost his rag. He completely lost his composure and he accepts that. He has paid an extremely heavy price for this."
Sheriff Derrick McIntyre said Fortune now faced a breach of the peace charge and fined him.