Teenagers arrested over pensioner thefts
Three women had their handbags stolen in separate incidents over the past two weeks.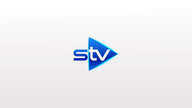 Two teenagers have been arrested in connection with a series of thefts from pensioners.
The boys, both 15, were arrested after a 65-year-old woman had her handbag stolen in Elgin Terrace, Edinburgh on Monday.
They were charged in connection with that incident and also with two other thefts in the same area.
Two women, aged 67 and 85, were both robbed in Brunswick Street in the Leith area of the city in the past week.
On both occasions the women were knocked to the ground before their handbags were taken.
Lothian and Borders Police said the teenagers will be reported to the Children's Reporter.