Exhibition celebrating 50th anniversary of first space flight opens
A selection of photographs showing the life of cosmonaut Yuri Gagarin will be shown in Edinburgh.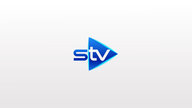 An exhibition to celebrate the 50th anniversary of the first man in space is opening in Edinburgh.
When Yuri Gagarin orbited the earth on April 12, 1961 he was the first person to venture into space. It was the Russian's only flight but he became an overnight celebrity.
When he visited the UK three months later he was so popular the trip had to be extended.
To mark 50 years since Gagarin was strapped into a capsule and launched into space, the Scotland Russia Forum is showing a collection of photographs of the cosmonaut.
The exhibition uses the archives of Russian news agency RIA Novosti to tell the story of Gagarin's life from his childhood up until his death in 1968. As well as showing his public side, the collection contains photographs of Gagarin's family life.
A series of events are also taking place in conjunction with the exhibition including a talk from lecturer Ken MacTaggart and a screening of the film First Orbit.
The exhibition will run from September 17 to October 28 at the Scotland-Russia Institute in Edinburgh.
IN DETAIL