Tiny kitten dumped in cardboard box under a bush
Jacob, a four-month-old kitten, was found by a passer-by on Thursday afternoon.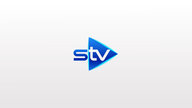 A tiny kitten has been discovered dumped in a cardboard box in Edinburgh.
The feline was found by a member of the public in bushes at Sheriff Bank, in the Shore area of Leith. They called the Scottish SPCA who went to pick up the kitten on Thursday afternoon.
Named Jacob by staff at the charity's rehoming centre in Balerno, the kitten is thought to be about four months old and was wearing a collar when he was found.
Senior Inspector Stuart Murray: "This poor kitten was terrified and when I opened the box he tried desperately to escape. The man who discovered Jacob said he had noticed the box a few hours earlier, before going to investigate what was inside.
"We estimate he's around four months old and was found wearing a collar so he's probably a pet someone has grown tired of and dumped.
"Abandoning an animal is not only very sad and cruel but it's also an offence so we're keen to speak to anyone who might have seen something or recognises the kitten."
Members of the public are asked to contact the Scottish SPCA Animal Helpline on 03000 999 999 with any information.