Football fans arrested in dawn raids after match violence
The supporters were arrested at various addresses across Edinburgh and the Lothians in connection with violent clashes between fans.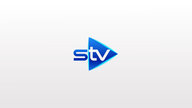 Eleven football fans have been arrested in dawn raids across Edinburgh and the Lothians.
Lothian and Borders Police made the arrests and are following positive lines of enquiry for two others after the raids on Wednesday morning.
It is part of an operation to catch those who were involved in violence on the day of the Hibs versus Sunderland friendly last month.
Fighting broke out near the Omni Centre before the game at Easter Road on Saturday August 6. There was more violence in the Easter Road area after the match.
The men, who are aged between 17 and 44, have been charged and are due to appear at Edinburgh Sheriff Court on Thursday. They have been charged with breach of the peace and racially aggravated breach of the peace.
Two people had to be treated for serious injuries with one man treated for a head injury before the game started. Another man had to be treated for a broken rib he received in clashes near London Road after the match.
Eight arrests were made on the day of the match.
Police were acting on information from cameras on the vests of officers during the match, CCTV and other video.
The force said it would not tolerate any disorder at footballer matches.
Superintendant Donnie MacKinnon said: "While I cannot comment on these individuals, what I am very clear about is that this force will continue to fully investigate complaints regarding any anti-social and disorder, and particularly any hate crime whether associated to a sporting event or not.
"True fans attend fixtures to show support for the team they follow. There is a small minority who attend for other reasons. We will not let them spoil the enjoyment of the genuine fans. Equally we will not let them disrupt other members of the public who may be going about their business elsewhere in the city on a day of a match."