Extra hot curry competition puts two people in hospital
Ambulances had to be called to the contest in Edinburgh after the curry left participants vomiting and fainting.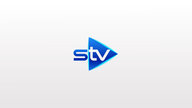 Two people ended up in hospital after a curry eating competition at a restaurant in Edinburgh.
Ambulances had to be called to the venue after competitors started vomiting and fainting as a result of the hot chilli.
The annual challenge, held at Kismot Restaurant, sees competitors eat progressively hotter curry until they get to the Kismot Killer.
The Scottish Ambulance Service has criticised the restaurant saying it needs to review the competition.
Those taking part on Saturday had to sign a legal disclaimer and British Red Cross staff were present but could not cope with the injuries.
One competitor, aptly named Curie Kim, told the Evening News she became so ill she had to be taken to Edinburgh Royal Infirmary twice.
The 21-year-old said: "I've always enjoyed spicy foods and thought this was for a good cause. But it came with a price, I had to be taken to the ERI twice.
"I first went to hospital at around 4pm and the second time was at 9pm. It got really bad. I have never endured such pain in my life."
The ambulance service has asked the organiser to make sure no emergency services are needed at any future events.
A spokesman said: "We would urge the organisers to review the way in which this event is managed in future in order to avoid another situation where emergency ambulances are required to treat their customers."
The owner of the curry house, Abdul Ali, has said he will review the competition in the future. Hundreds of pounds were raised for charity CHAS.
Mr Ali told the Evening News: "I was a bit shocked at how people reacted, some people couldn't take it. I think we'll tone it down in future, but we'll definitely do it next year. We do not want any more ambulances though."