Man bought alcohol for 14-year-old boy who drank so much he could have died
Reuben Henry, described as a vulnerable adult, bought the boy a bottle of Jack Daniels from an Asda store.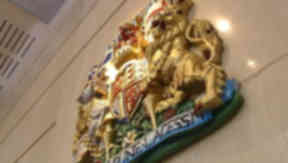 A man who bought a 14-year-old boy alcohol that almost resulted in his death has been given community service.
Doctors at Borders General Hospital said it was one of the most serious cases of child intoxication they had come across when they treated the teenager.
He had been found lying unconscious in a park in Galashiels in the Borders and unable to clear vomit from his mouth. The intensive care unit was put on stand-by when the boy had to be kept in overnight.
Reuben Henry previously pleaded guilty to culpably and recklessly supplying the teenager with a bottle of Jack Daniels from a local superstore to the danger of his life.
But Selkirk Sheriff Court was told he was "sinned against more than sinning".
Henry, a vulnerable adult with psychological issues, was preyed on by local youths who used his home in Galashiels as a drinking den.
Asda
Henry, now living in homeless accommodation in East Lothian, also admitted buying alcohol on behalf of another youngster at Asda in Galashiels on July 3. He also breached his bail not to enter an off-licence to purchase alcohol for under age persons on August 4 at Tesco in Galashiels.
The court had been told how the first offender had become an easy target for local youths who used to gather at his home and drink.
On August 3, three teenagers gave him money to buy beer and Henry purchased 12 bottles for them, which one of the children put in a rucksack. Later they went to his home and gave him £25 and asked him to buy a bottle of Jack Daniels.
Henry made the purchase and handed over the whisky.
One of the teenagers was celebrating his birthday and they went to woods nearby to camp. They began drinking the alcohol and the 14-year-old collapsed.
On Monday, Henry's defence lawyer Matt Patrick told the court he had been preyed on by the teenagers.
He said: "A panic alarm had to be installed in his property in case anyone attends. He does to some extent appear to be a victim of bullying and intimidation."
Sheriff Drummond said the case was an "extreme version" of what is often seen in the community with under age drinking.
He said: "People who plead guilty or are convicted of this kind of behaviour commonly find themselves going to prison for a long time.
"Providing alcohol to young people, one of whom whose life was in danger, is a serious offence. But it is clear that it appears you were more sinned against than sinning. You have been taken advantage of by a group of people."
Henry was sentenced to 18 months community service.