John Muir museum receives 100,000th visitor
The centre in Dunbar welcomed a group of school pupils on Wednesday who took them over the landmark figure.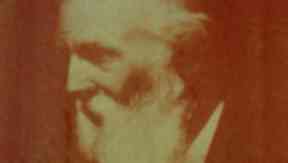 A museum dedicated to the father of the national park movement has received its 100,000th visitor.
John Muir's Birthplace opened in August 2003 and since then has received visitors from all over the world, including Prince Edward and Prince Charles.
It was set up to honour John Muir who was born in Dunbar, East Lothian in 1838 before moving to Wisconsin in America when he was ten years old. He went on to devote his life to protecting wild places and came up with the idea of national parks.
The centre highlights the work and achievement of Mr Muir and runs regular workshops for schoolchildren.
It was a group of primary five pupils from East Linton Primary School in East Lothian who took the centre over the 100,000 visitor mark on Wednesday. They were given a set of books for the school library to celebrate.
Headteacher Jill Wareham said: "John Muir is well established as a regular topic in school and is part of our culture of outdoor learning so we are very pleased to be here today."
Councillor Ruth Currie from East Lothian Council said: "The team at the Birthplace are justifiably proud of the achievement, which is testament to their commitment and hard work in communicating the story and legacy of John Muir.
"It is wonderful to know that more than 100,000 people have now enjoyed visiting this attraction. I am delighted that the pupils of East Linton Primary school have been able to share the occasion with us."