£1m donation to help Scottish research into autism
IT tycoon donates £1m to University of Edinburgh researchers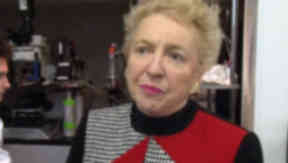 **An IT tycoon turned philanthropist has donated £1 million to the University of Edinburgh to help scientists carry out research into autism. **
The money will pay for state-of-the art technology which will allow researchers to study the condition in new ways.
Ten-year-old Tommy Main and his six-year-old brother Jake were diagnosed with autism as toddlers, but like many siblings have very different personalities.
Around 50,000 people in Scotland have autism. People with the condition often struggle to make sense of the world around them and find it difficulty to interact with others.
Julia Main said: "My husband would come home from work and Jake would maybe be watching TV, and not even notice that my husband had come home, and he was quite upset and thought maybe it was something that he had done wrong - was there not a bond there?
"The nurse said: 'no, he's not deaf, he's just ignoring you,' and I laughed, but it was a very sad laugh, because that was the moment at which I realised that he had autism."
It is families like these that IT tycoon turned philanthropist Dame Stephanie Shirley hopes her fortune can help.
Her only son Giles was severely autistic and eplieptic. He died in 1997 at the age of 35 after a violent fit.
She said: "We're beginning to understand it, and that is both positive and negative, because people with autism say: 'I don't want to be altered, I'm quite happy as I am', where somebody like me, the parent of a very vulnerable child, says we must be able to do something about this."
Since his death Dame Shirley has donated around £50m to autism research, most recently she pledged £1m the Patrick Wild Centre at the University of Edinburgh where scientists are trying to understand what causes autism.