Dounreay: Investigation uncovers worst radiation hotspot ever
Radioactive particles located during the latest search of the seabed off Dounreay.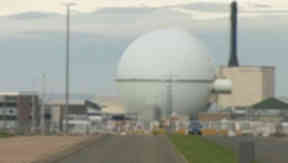 An investigation into the seabed off the Dounreay nuclear plant has uncovered the most dangerous radioactive hotspot yet found.
A remote-control vehicle deployed by diving contractors picked up a reactor fragment which measured 100 million Becquerels (Bq).
Independent experts say any particle over one million Bqs would have significant health effects.
It is by far the most radioactive object recovered off-site since the now-defunct nuclear power plant was commissioned in the late 1950s.
The biggest so far detected after 26 years monitoring of nearby Sandside beach has been 500,000 Bq.
It was one of 429 recovered during a three month operation, which ended on October 17 and cost £1.5m. Of the haul, 81 were rated significant.
The discovery of the contamination on the seabed in 1997 led to a ban on fishing in waters within two kilometres of the plant.
The clean-up operation is focusing on the area near the site's original discharge outfall where they believe a thousand or so of the dangerous particles are located.
An area equivalent in size to 22 football pitches is being cleaned. The operation started last year, when 29 were detected and removed.
This year's work takes the total number of fragments recovered from the seabed to 1533. Ongoing monitoring of nearby beaches meanwhile has yielded 433 finds since 1983.
Bill Thomson, the particles senior specialist at Dounreay Site Restoration Ltd, said the increase in number of particles retrieved this year was due to improved detection capability of the machinery deployed by land and marine and a stable working platform which allowed 24 hour operation.
The latest data will be presented at next month's meeting of the independent particles retrieval advisory group.