6000 homes in Western Isles without electricity
Extra engineers have been drafted in to restore the power after severe weather including 90mph winds.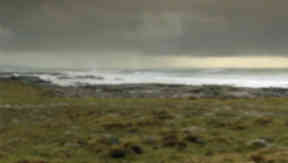 Half of homes in the Western Isles are without electricity in the aftermath of severe weather.
Extra hydro engineers have been drafted in to tackle extensive power cuts. The power network was knocked out by winds up to 90mph - exceeding hurricane speeds - battering the islands overnight.
Some 10,000 properties across the north of Scotland have lost electricity with the vast majority of 6000 concentrated in the Western Isles.
Virtually all schools in Lewis were shut on Friday due to the power cuts. Most villages down the west coast of the islands were particularly exposed to the violent storm when winds veered from the south.
Onshore gusts hit the 90mph mark as the storm blasted the islands on its journey northwards from Barra to Ness.
Advance warnings of phenomenal sea at the height of the hurricane, which experiences waves towering 42ft high, saw boats scurrying for shelter.
No ships ventured down the Minch for hours during the worst of the weather which created ferociously rough waves. A number of French trawlers huddled close to the east of the Hebrides coast to rest until the storm subsided.
Most Cal Mac ferries are carrying extra traffic after extensive disruption and cancellations on Thursday.
Barra will be without a mainland ferry for four days. Sailings from Oban were cancelled since the last trip on Tuesday. A special ferry will take stranded passengers on Saturday.
Schools at Scalpay, Harris and Paible, North Uist are also shut.