St Kilda set to be digitally preserved in 3D
Scottish Ten project to scan UNESCO World Heritage site with lasers in order to better conserve and manage the island.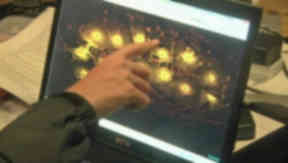 The UNESCO World Heritage site of St Kilda, one of Scotland's most remote and spectacular locations, is to be digitally preserved in 3D.
A team of experts from the Centre for Digital Documentation and Visualisation, a partnership between Historic Scotland and Glasgow School of Art, have travelled to the island to begin laser-scanning the site, which lies 41 miles off the Scottish mainland.
Work is expected to take two weeks and will include scanning of the physical make up of St Kilda as well as the main structures on the islands, such as the blackhouses and 19th century dwellings in Village Bay, as well as the more remote archaeological remains of the Amazon's House and Callum Mor's House.
The site is being laser-scanned as part of the Scottish Ten project, a ground-breaking initiative which plans to digitally record all five of Scotland's world heritage sites and five international sites in order to better conserve and manage them.
Cabinet Secretary for Culture and External Affairs, Fiona Hyslop said: "The Scottish Ten is a hugely important project, not only for Scotland but also on an international basis.
"St Kilda is a truly fascinating site by its very remoteness, its stunning landscape and the physical landmarks left by the people who shaped it and I very much look forward to seeing the results of this ground-breaking work."
David Mitchell, Director of Conservation for Historic Scotland said: "St Kilda poses a number of challenges for the team in terms of its physical make-up, however that it what makes it so exciting.
"We plan to conduct phased fieldwork over the course of the trip which will look at the island's geographic environment as well as some of its most recognisable structures.
"The technology will allow us to record a never seen before level of detail into the island and its structures which we hope will greatly enhance our understanding of St Kilda."
The team has also commissioned airborne LiDAR scanning of the islands, which has never been attempted before.