Ministers quit over Church of Scotland support of gay clergy
Two Highland ministers are the latest to leave their parishes in protest over Church support of gay clergy.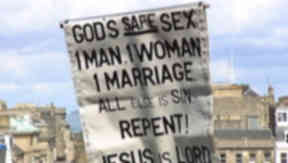 Two Highland Church of Scotland ministers have resigned in protest over the issue of gay clergy.
Reverend Ivor MacDonald will leave Kilmuir and Stenscholl on Skye, while the Rev John Murdo Macdonald is to leave his post at Lochalsh.
A third, Rev Roddy McRae, is understood to be intending to leave his congregation of Glenelg and Kintail.
The news comes a day after Aberdeen minister, Rev Peter Dickson, announced his intention to leave the Church of Scotland.
The resignations have come after the Church voted in favour of those in same-sex partnerships being allowed to continue to serve as ministers at its annual General Assembly in May.
The decision only applied to clergy who have declared their homosexuality and were ordained before May 2009.
The future ordination and training of gay and lesbian clergy will be decided in 2013 when a theological commission publishes a report on the matter.
A Church of Scotland spokesman said it was "disappointing" that the ministers had resigned before the commission reports its findings.
"We stress that no final decisions have been taken, and the Church is currently holding more dialogue on this issue," he said.