Vulcan nuclear test site to close
UK Government confirms no future use foreseen for Caithness submarine powerplant facility after 2015.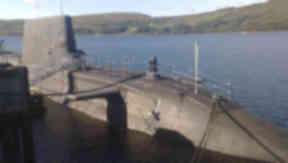 A nuclear propulsion test site in Caithness is to be closed down after its £360m contract with the MoD ends, the UK Government has confirmed.
Junior Defence Ministry Peter Luff sounded the death knell for the Vulcan plant in a written statement that said no future use is foreseen for the facility, which was used to test submarine powerplants for over 40 years.
A review has concluded that the UK's future nuclear submarine fleet will not require a shore-based reactor to test and trial the propulsion systems deployed by the vessels.
Mr Luff said it has still to be decided whether Vulcan will be put in care-and-maintenance after 2015 or go in to full decommissioning mode.
In either case, there would be major cuts in the 265-strong permanent workforce, employed by contractors Rolls Royce, and in the work local contractors currently get at the site.
Mr Luff made clear that from 2015 Vulcan would have no role in the servicing of the fleet, which would be powered by a new-generation of pressurised water reactor.
Caithness, Sutherland and Ross MSP Rob Gibson said that, while widely expected, the announcement is a further major blow to the far north economy.
Mr Gibson said he will be pressing the UK Government to take early action to secure alternative work.
He said: "They cannot be allowed to walk away from this site, which has a skilled workforce and a long track record for excellent work.
"If it is closed down, we'd expect that, unlike Dounreay, there is proper investment put in to replace the jobs which are lost."
On a brighter note, he welcomed the recent pledge by Rolls Royce to retain a base in the far north after the end of its contract for Vulcan.
Mr Gibson believes the company is keen to exploit new opportunities due to come on stream from renewable energy developments in the area.