New company takes over Dounreay clean-up
Babcock Dounreay Partnership wins takeover bid for decommissioning of the former nuclear plant.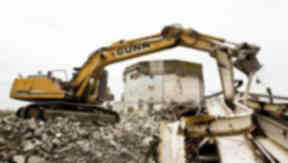 A new firm has been announced to take over the clean-up of the Dounreay former nuclear plant.
Babcock Dounreay Partnership (BDP) has been awarded the decommissioning contract for the defunct experimental fast reactor plant at Caithness.
The company outbid rival firm Caithness Solutions for the contract.
The announcement of which firm would take over Dounreay Site Restoration Ltd from the UKAEA was made on Wednesday morning.
BDP will take over the contract in April 2012, following a three-month transition phase.
Site owner, the Nuclear Decommissioning Authority (NDA), says the £5m tender exercise will more than pay for itself in terms of savings.
The handover will reduce the £2.6bn cost of the clean-up and also the time it will take to decontaminate and level the fuel and waste buildings on the Caithness site.
A key part of the bidding contest was that companies should be able to accelerate the current 2038 closure date by at least six years, and reduce the costs by at least £500m.
The NDA has pledged that the managerial change will not affect the workers employed by site licence company DSRL.
Tony Fountain, NDA chief executive, said: "The selection of Babcock Dounreay Partnership as the preferred bidder is a significant step in our drive to attract world-class management and innovation to our sites."
John Thurso, MP for Caithness Sutherland & Easter Ross, said: "Since its inception Dounreay has been a world-leading centre of technological innovation and that innovation and skill will continue to be required through the decommissioning process."