Controversial plans for Barra conservation area take step forward
Opponents worried conservation plans would restrict fishing for local people.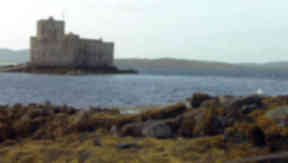 A controversial proposal to create a special conservation area at the Sound of Barra has taken a step forward.
Residents on Barra are worried about potential impact of plans to designate the area - known for their rich fishing grounds - as a special area of conservation (SAC).
Scottish Natural Heritage is drawing up a management plan for the proposal, it has emerged.
The Scottish Government says it expects to receive the report by the end of the summer, after which a decision will be made.
The SAC proposal has received opposition from local residents and fishermen, all 31 councillors of Western Isles Council and more than 40 scientific bodies and personnel.
The draft management plan will take account of local economic, social and cultural requirements.
IN DETAIL