Orkney claims UK's most expensive petrol prices
VIDEO: Petrol on the island costs around £1.30 a litre - nearly £6 a gallon.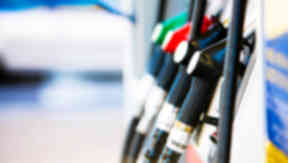 Orkney is the most expensive place in Britain to fill up your car according to experts.
With the average price of petrol hitting around £1.20 per litre - £5.50 a gallon, islanders are paying even more.
The average price on Orkney is around £1.30 per litre – nearly £6 per gallon.
Businessmen like Billy Dass, who delivers sand across the island, have been hit hardest. Mr Dass spends around £150 a day on fuel.
"When you're doing deliveries, the cost of the fuel is passed on to the customer and many times their businesses are not doing very well so it's a real worry that it's ever-increasing all the time.
"It's got to come to a stop some time and level off but they tell me there's going to be another increase in May and again in October so it's really worrying for the small business."
One garage owner who spoke to STV News said the island described the cost of petrol as "frightening" and said the wholesale price has gone up three time this month alone.
Local Councillor Sam Harcus has resorted to using his bicycle for some journeys but its not always a practical solution.
He said: "It's extremely concerning because we've really got no option. We've got to use transport in all shapes and forms to get our goods and services here and to get stuff away to market so it's always going to impact on us more than anywhere else every time."