Aberdeen and Dundee buck house price trend
The two cities are the only places in Scotland to have seen an increase in average house prices since April last year.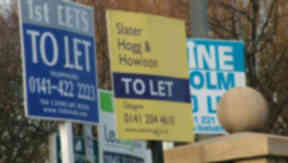 Aberdeen and Dundee have bucked the trend by seeing an increase in house prices over the last 12 months.
The latest Scottish House Price Monitor from Lloyds TSB showed that average house prices fell 3.3% in the year to April 2010.
The report showed that in the last quarter, house prices increased by 0.7%
Whilst the average price of a home in most areas in Scotland fell in the last year, Dundee and Aberdeen saw increases of 10.7% and 0.9% respectively.
Property prices in Glasgow fell 8.2% and in Edinburgh by 6.9%.
Prices increased slightly in February to April across the country, with the average house now costing £157,801.
The 0.7% quarterly increase contrasts sharply with the previous quarter's 5.9% rise.
The number of house purchases from February to April was down 19% on the previous three months - however transactions in March were 26% up on the same month in 2009.