Police to wear CCTV cameras
Officers in Aberdeen to wear small cameras on their uniforms for a trial period.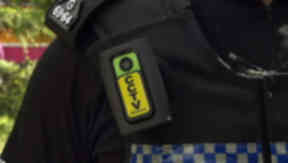 Police officers in Aberdeen will wear CCTV cameras mounted on their uniforms from next month.
The force will operate 18 of the cameras across Aberdeen for a trial period.
Strathclyde is currently the only force in Scotland which uses the system.
Senior officers claim it will help reduce anti-social behaviour and improve evidence gathering.
Grampian Police Chief Inspector Nick Topping said potential offenders are more likely to behave if they know they are being filmed.
"Not only will they provide potentially crucial evidence, they will be a deterrent and make it less likely that offenders will deny their involvement in crime", he said.
Ch Insp Topping added: "The cameras can help bring about earlier pleas of guilty and potentially less time in court for our officers and the victims of crime."
Trials of the cameras in other forces have shown they reduce the amount of time officers spend on paperwork.
The devices are smaller and lighter than a mobile phone - will be worn on the upper body. They take clear and accurate digital images which could provide potentially crucial evidence.
Trials in other parts of the UK have shown they are especially effective at combating anti-social behaviour and alcohol-fuelled disorder.
They can also be used as dashboard cameras in police vehicles.
The pilot scheme will run in Aberdeen for three months.