Hundreds to protest in Aberdeen over planned cuts to music tuition
Opposition builds as cost-cutting Aberdeen City Council consider scrapping music teaching.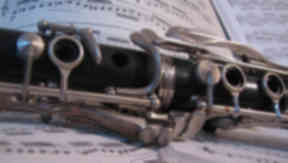 A protest page has been launched on social networking site Facebook to campaign against proposed cuts to music education in the city of Aberdeen.
Councillors on the cash-scrapped council, which aims to find £127million of savings in the next five years, are set to consider plans to scrap music tuition throughout the local authority area and to close the city's music school in a bid to save £450,000.
At the time of writing, nearly 400 people said they would hold a peaceful protest on Tuesday, November 30 at the council's headquarters in the city's Broad Street.
The protesters have also set up a slogan for the event - Love Life, Love Music, Love Education.
The council's decision next month will have a far wider impact than just the city of Aberdeen. With local authorities across the country having to slash their budgets in the forthcoming years, music teachers across Scotland are concerned the decision in Aberdeen could set a precedent for music provision.
The Facebook protest page states: "I'm sure you have all heard that there is a strong chance that Music Education throughout Aberdeen/Scotland will be cut completely.
"As a result of this, you will not be able to receive tuition within school and there will be no bands. That includes music centre and school bands. If you wish to carry on musical education you will have to pay for your own musical instruments and tuition.
"Aberdeen will be left with no music services. Every child across the whole of Aberdeen/ Scotland will be affected by this cut, remember this includes the younger generation."
The move comes only a few days after Robin Dunbar, the professor of evolutionary anthropology at the University of Oxford, became the latest expert to write about the key role that music and music tuition can play in education.
Last month, Aberdeen City Council announced proposals to make a series of cost-cutting measures in a bid to make savings. Controversial suggestions included postponing their contribution to the building of the Western Peripheral Route, closing and merging schools, increasing class sizes and scrapping free personal care.
The closure of all museums, art galleries and gardens has also been suggested. The move follows five months of consultation and a review of more than 200 services.
Councillors will take the decision on which proposals get the go ahead next month. A spokeswoman from Aberdeen City Council told STV News no decisions have been made yet, and a consultation process is currently under way.
The next 'Have Your Say' event to listen to concerns from members of the public will be held at 7pm on Tuesday at the Mastrick Community Centre in the city's Greenfern Road. Kevin Stuart, the depute leader of the council, is expected to attend.
IN DETAIL