Funeral for Orkney woman killed in Jerusalem bomb blast
Mary Gardner, who had been studying Hebrew, has been laid to rest in Aberdeenshire.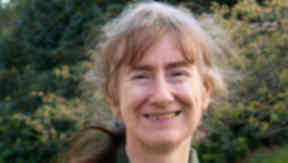 The funeral of an Orkney woman killed after an explosion at a bus stop in Jerusalem has taken place.
Mary Gardner, a Scottish evangelical Christian, was caught in the bomb blast on March 23 this year. The service took place at the Chapel of Garioch Parish Church in Inverurie on Tuesday morning.
The Israel Ministry of Foreign Affairs said Ms Gardner, 59, was killed when a bomb weighing up to 2kg exploded across the street from the Jerusalem Convention Centre near the central bus station.
Foreign Secretary William Hague called the attack a "shocking and despicable act of terrorism".
Ms Gardner's parents Jean, 81, and Tony, 82, paid tribute to their oldest child, who had spent the last six months in Jerusalem studying Hebrew.
Mr Gardner said: "We are all devastated by the sudden loss of our daughter in this tragic and unexpected way.
"Mary was a very special person and we thought the world of her. She was devoted to her work and was well-liked wherever she went. Her loss in this way has been deeply upsetting for us all.
"We are proud of her and all that she has achieved in her life and feel truly blessed to have had her in our lives."
Mary, 55, was the oldest of five children and is also survived by her sister Alison, 51, and brothers Andrew, 54, David, 49, and Tom, 43.
The bombing, blamed on Palestinian militants, was the first fatal attack in Jerusalem since 2004.
Ms Gardner was an evangelical Christian who spent much of her life living in Togo, where she worked for Wycliffe Bible Translators. It is understood she was a former teacher on Orkney, in Kirkwall and the north isles.