Council leader to step down after SNP victory at crucial by-election
Vote paves way for SNP group leader Callum McCaig to become youngest council leader in the UK.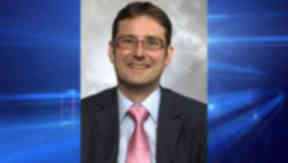 Aberdeen City Council leader John Stewart is to resign from his post after the SNP's victory at a key by-election.  
The Lib Dem councillor, who became leader of the local authority in the summer of 2009, released a statement saying he will step down as of next Wednesday's full Council meeting following the victory for the SNP in the Airyhall, Broomhill and Garthdee ward.
Gordon Townson gave the Nationalists their second council by-election victory in the space of a month by pipping Labour candidate Angela Taylor at the eighth round of voting. 
The by-election had been called to find a replacement for disgraced former councillor Scott Cassie who was jailed for embezzlement.
The win for the SNP means they now have two more councillors than their administration partners the Lib Dems. 
John Stewart now looks set to be replaced by the SNP's Callum McCaig who, at only 26 years old, would become the youngest local authority leader in Britain.
In a statement released on Friday afternoon Councillor Stewart hinted that he would be keen to stay in his post should the local authority wish him to continue.
He said: "While the Liberal Democrats were the largest party on the Council,we had a responsibility to lead the formation of a stable coalition for the long term good of the city and the Council.
"Following recent by-election results we are no longer the largest party, therefore I have written to the chief executive to tender my resignation and to allow the SNP group the opportunity to undertake this responsibility.
"Of course, the council leadership is a matter for the council itself and I will reconsider should, for whatever reason, the council wish me to continue."
Former SNP deputy council leader Kevin Stewart, who is also the Aberdeen Central MSP, said: "The SNP group and Liberal Democrat will meet on Monday to discuss the situation.
"Obviously we have worked  hard together over the past four years to put the city back on a firm financial footing and to make sure that the citizens of Aberdeen get the frontline services that they deserve. I hope that we will continue  to put the citizens first and I hope that the negotiations on Monday are fruitful."
The vote was carried out using the single transferable vote with former policeman Townson edging out Labour's Angela Taylor on the final round of voting with Conservative candidate Bill Berry finishing third and Liberal Democrat representative Gregor McAbery fourth.
The turnout for the by-election was 29%.