Father on 5000-mile charity motorbike tour to commemorate death crash daughter
John Bryden will tour the coastline of Britain as he tries to raise £10,000 for terminally ill children, honouring a plan made by his daughter Kirsty.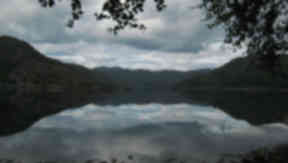 The father of a teenager who died on a notorious Highland road is to honour her memory by going on a 5000-mile motorcycle ride around the coast of Britain.
John Bryden's daughter Kirsty died when her car came off the A830 between Mallaig and Fort William and plunged into Loch Eilt.
Before she died Kirsty had come up with a plan to ride around the UK coastline on a yellow motorbike to raise money for terminally sick children.
Now her father hopes to raise £10,000 when he sets off on the three-week journey next month.
The former policeman from Craiglea, Lochailort, has spent much of the time since his daughter died last September campaigning for better safety measures on the A830 at Loch Eilt, a stretch of road that has seen 150 accidents in two years.
Barriers have now been put up at the spot where Kirsty and her 17-year-old passenger, Roddy MacInnes, were killed when their car swerved off the road and plunged into the loch.
Mr Bryden told STV News: "We've got a barrier, but there's been 150 accidents in two years on that stretch of road. If you can imagine the M6, if there was 150 accidents on a four-mile stretch of road, they'd be doing something about it."
The family have set up an appeal, the Kirsty Bryden Memorial Trust, to co-ordinate the fund-raising effort.
For more details visit www.kirstyskids.org.