Union criticise offshore companies for failing to consult workers on health and safety
The Health and Safety Executive found that companies could engage more with workers on these issues.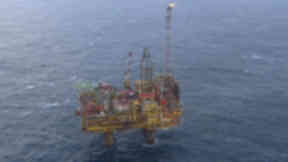 An offshore workers' union has criticised oil companies for failing to comply with health and safety standards on rigs.
The calls for improvements to current practices came after a new report from the Health and Safety Executive was published this week.
Forty one installations were checked by the HSE, which found the results "encouraging" while the majority of those involved complied with most current health and safety practices.
However, the agency concluded that engagement with workers on these issues could be improved.
Jake Molloy, regional organiser for National Union of Rail, Maritime and Transport Workers, said: "A significant number of operators are failing in some way, shape or form to apply the regulations as they should be.
"In particular, they're failing to consult with workers on health and safety matters, which is a cornerstone to good workforce involvement.
"They are not passing it on from the top right through the layers. The guys, the risk takers, the people on the shop floor are not being involved and engaged properly to the extent which the regulations require so they've got to up their game, simple as that."