Young constable caught drink-driving on his way to police station
Jonathan Mustard faces losing his career after turning up at the station wrongly thinking he was fit for duty.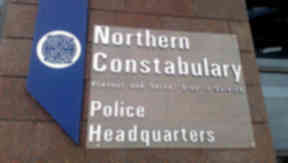 A police officer could be sacked after he was caught drink-driving on his way to report for duty at a Shetland police station.
Jonathan Mustard turned up at the police station on Market Street, Lerwick, after a night out drinking, thinking he was fit for duty.
The 21-year-old admitted drink-driving when he appeared at Lerwick Sheriff Court on Wednesday.
The court heard that his blood was checked after his supervising officer had suspicions over his fitness to drive. The test revealed he drove with 96mg of alcohol in 100ml of blood, just above the legal limit of 80mg.
Defence solicitor David Hunter said it was a "classic case of the morning after" for a young police officer who had been in the service since he became a cadet aged 16.
He said: "This was clearly a spectacular error of judgement on his part. He is readily aware that it probably brings an end to his career."
Fining him £400, and imposing a 12-month driving ban, sheriff Philip Mann said it was "heartening" to see that everyone was subject to the law no matter what their occupation.
He said: "One would hope that you are not going to be judged too harshly. Having made those remarks, I wouldn't want you to think I condone in any way offending of this nature."
A Northern Constabulary spokesman said: "We note the outcome at Lerwick Sheriff Court today.
"The force does not condone criminality of any kind and officers are expected to maintain the highest level of professional standards.
"As this matter will now be the subject of internal disciplinary procedures it would be inappropriate to comment further."