Nobel Prize-winning scientist dies
VIDEO: Sir James Black, who won the Nobel Prize for medicine, was 85.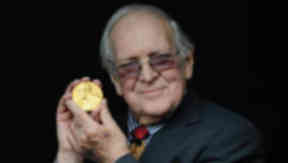 **The death of Sir James Black, the Scots scientist who won the Nobel Prize for medicine, has been announced. He was 85.
**
Born in Lanarkshire and educated at St Andrews University, he is credited as the inventor of beta blockers, the discovery of which has been described as one of the most important contributions to clinical medicine and pharmacology of the 20th century.
The drugs are used for the management of irregular heartbeat, protection following heart attacks and treatment of hypertension and mae a huge difference to the treatment of angina. 
He was also involved in the development of a then-revolutionary new class drugs used to treat peptic ulcers. It was the first non-surgical treatment for the condition.
As a scientist his area of expertise was in cardiology drugs and during his career he worked in both academia and industry. He spent time at St Andrews and Glasgow Universities, and University College and King's Colleges in London. He also worked for ICI Pharmaceuticals, Smith, Kline and French and the Wellcome Foundation.
He also became Chancellor of Dundee University and in 2006 the university built the Sir James Black Centre in his honour, a research facility for the investigation of cancer, tropical diseases, and diabetes.
He was knighted in 1981 and was awarded the Nobel Prize for medicine in 1988 for his work in drug development.