Alcohol death rates 'Have doubled in a generation'
Scots are drinking twice as much as their parents, leading to increase in drink-related deaths, says expert.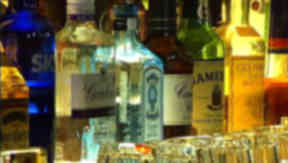 The number of Scots dying of alcohol-related diseases has doubled in a generation, according to top alcohol abuse expert.
Dr Peter Rice, a consultant psychiatrist who heads the Tayside Alcohol Problems Service, said adults now consume twice as much alcohol as their parents did.
Speaking at the start of Alcohol Awareness Week, Dr Rice said that drink-related cancer is on the rise. He said: "There is a considerable amount of health harm through alcohol.
"Death rates have doubled over the last generation.
"For younger people, alcohol-related harm is a considerable risk. This current generation probably drinks twice what their parents did and we've seen rates of harm and alcohol death go up.
"The practice of people pre-loading on drink at home before going out is new. Twenty years ago that was unusual behaviour."
He added: "Then there are the accidents that happen when people are intoxicated - and not just road accidents.
"Many pedestrian injuries are related to intoxication there are a whole range of ways alcohol can impact on a person's health.
"Cancer rates are falling in Scotland but not those related to alcohol. Mouth and liver cancer are probably the two best examples."
Scotland also has one of the fastest growing rates of liver disease and cirrhosis anywhere in the world, while excessive drinking can also contribute to strokes, high blood pressure, sleep problems and weight gain.
Tayside has one of the highest rates of alcohol-related deaths in the entire UK. But Dr Rice said even long-term heavy drinkers can significantly and quickly improve their health by cutting back their consumption.
He said: "Most people who are heavy drinkers will notice an improvement in well-being pretty quickly.
"In communities where alcohol consumption is high and then reduced, liver disease comes down pretty quickly.
"Liver damage depends on what has happened in the last couple of years, even for long-term drinkers. If they haven't reached that tipping point there are a whole range of health benefits.
"There are also social benefits, better family relationships and better performance at work. There is support available from a number of ages to help people reduce their drinking."
Although Scotland has a deeply-engrained drinking culture, Dr Rice said it was not impossible to change. He added: "While some of the attitudes might not change, the consumption levels do.
"We maybe need to stand back and challenge ourselves about our relationship with alcohol." NHS Tayside is working with police, fire services, and all three Tayside local authorities to encourage people to change their drinking habits over the next week.
They have launched a campaign to encourage people to consider how many units they are drinking as many are still unaware what safe levels of drinking are.
Men are advised to drink no more than three to four units a day, while women should not drink any more than two to three units a day.