Internet ban for teenagers accused of inciting riots on Facebook
The boys, aged 14 and 18, appeared in court over claims they used the social media site to encourage rioting in Dundee.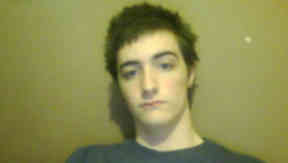 A 14-year-old boy and another teenager have been banned from accessing the internet until they stand trial accused of trying to incite riots on Facebook.
Liam Allan, 18, and the 14-year-old, who cannot be named for legal reasons, appeared on petition at Dundee Sheriff Court.
The 14-year-old was arrested along with Shawn Divin, 16, and Jordan McGinley, 18, last week. Divin and McGinley appeared in court after the arrests and were remanded in custody.
The schoolboy appeared on a petition alleging that along with the other teenagers he encouraged others to riot in Dundee.
Prosecutors say the trio acted in a disorderly manner by creating the page between August 9 and August 10. It is alleged that the publicly accessible page encouraged people to riot within Dundee city centre on Wednesday August 17.
The charge against the teenagers says the committed a breach of the peace to the "fear and alarm of the lieges".
Divin is alleged to have committed the offence after having been freed on bail by Dundee Sheriff Court on another matter on Monday August 8 - just a day earlier.
The 14-year-old was released on bail with the condition that he does not access the internet by any means. He made no plea or declaration and his case was continued for further examination.
Liam Allan was making his second court appearance after his arrest. He had been remanded in custody accused of committing a breach of the peace by creating a Facebook event listing that "incited others to riot within Dundee city centre".
Allan was fully committed for trial. Fiscal depute Ross Cargill opposed bail, but it was granted by Sheriff Tom Hughes.
Allan's solicitor, Doug McConnell, said the teenager had been released from custody on bail, also with the condition that he did not access the internet by any means.
The cases come after disorder spread across a series of English cities with some of the rioting organised via social networking sites. Violence and looting gripped areas of London and the city centres of Manchester, Nottingham, Birmingham, Gloucester and other towns last week.