University used more than 47,000 animals for breeding and experiments
Dundee University has revealed it used mice, rats, frogs and rabbits in experiments last year.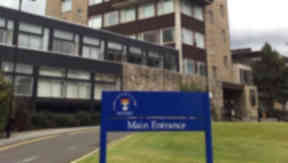 The University of Dundee has released details of its use of animals in experiments.
Responding to a Freedom of Information request from a member of public, the university revealed that it carried out experiments on living animals.
Luke Beevers, understood to be an animal rights activist, made the request and asked how many living animals were used in experiments and how many animals the university currently has on its premises.
The statement from the university, published on a website which tracks FOI requests, said that 13,000 animals were kept, although the numbers did fluctuate.
It added that 47,313 animals were used in regulated procedures between January 1, 2011 and January 1, 2012.
The animal tests were carried out by the colleges of medicine, dentistry and nursing as well as the college of life sciences.
It was revealed that 25,894 mice were used for breeding and the remaining animals were used for fundamental biological research or studies applied to medicine.
Mice made up the majority of animals used, more than 97%, and there were also more than 1000 rats, 166 frogs and 41 rabbits used.
Referring to its written statement explaining its policy on animal experiments the university said it was "proud of it's world-class standing in biomedical research".
The statement read: "Many of the important discoveries made in these programmes have depended crucially on the use of experimental animals. The university also takes its ethical and legal responsibilities very seriously.
"Alternatives to the use of living animals for example computer models and increasingly sophisticated cell culture systems, are adopted whenever possible, but procedures that involve animals continue to be necessary in many cases, particularly when the integrated behaviour of complex physiological systems is being studied."
"The results of these studies are of great importance in understanding and thereby potentially being able to treat or prevent serious health problems including cancer, heart disease, diabetes, genetic disorders and infectious diseases."