Alzheimer's boost with new Glasgow clinical trial
Hope that a new trial being run by the Glasgow Memory Clinic will help lead to major benefits to sufferers.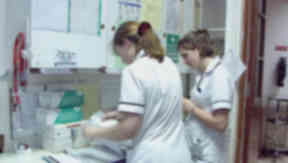 A new clinical trial which could help halt the onset of advanced Alzheimer's and dramatically improve the quality of life for patients and carers has been launched.
Glasgow Memory Clinic is now enrolling patients in the Concert trial, a one-year international study set up to test the effectiveness of a unique investigational drug, Dimebon, in patients currently taking Aricept, the leading medication for Alzheimer's disease worldwide.
More than 1,000 patients from across western Europe, the United States, Australia and New Zealand will take part in the trial and it is hoped that the combined medication will help stabilise the condition of those with Alzheimer's by safely improving thinking, awareness, memory, daily functioning, behaviour and the ability of suffers to care for themselves.
Glasgow Memory Clinic has already enrolled a number of patients onto the trial and still has spaces available for those who meet the eligibility criteria.
Dr Fraser Inglis, consultant physician at the clinic, is optimistic about the advances the trial may make in the treatment of Alzheimer's disease.
 
"Alzheimer's is a complex disease and while current medications may improve the symptoms for some patients for a time, often the disease continues to progress.
"Therefore, combination therapy may be the method to maximise clinical benefit."
Dr Inglis added: "This is an important study because Dimebon is thought to work differently to current medications and this study will evaluate whether adding it to one of the most commonly used Alzheimer's medications will provide a more effective symptomatic treatment to patients, stabilising their condition and ultimately improving their quality of life.
"A cure for Alzheimer's is still many years away, however treatments that provide lasting effects, more symptomatic benefits or slow disease progression would offer meaningful benefits for patients and their carers.
"For this reason, there is an urgent need for patients to participate in clinical trials such as Concert and help advance the understanding of how Alzheimer's disease can be better treated."
The Glasgow Memory Clinic is based in a new £4 million facility within the West of Scotland Science Park and is internationally recognised as a leading independent research organisation dedicated to finding better treatments for those with Memory Impairment, Alzheimer's disease and dementia.
Patients or caregivers interested in participating in the Concert trial can contact the Glasgow Memory Clinic.