Glasgow folk musician Alistair Hulett remembered
Funeral held of musician who built reputation as leading political singer-songwriter.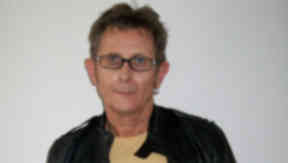 The funeral is being held in Glasgow for Scottish folk musician Alistair Hulett, who died following a short illness.
Hulett was celebrated as one of the most significant voices in the Scottish folk scene, with a long career that saw him enjoy success in both his native Scotland and in Australia.
He took unwell earlier this year with suspected food poisoning, later diagnosed as liver failure, which was found to have been the result of an aggressive cancer which had spread extensively. He died in Glasgow's Southern General hospital days after it had been diagnosed.
In his teens he moved with his family to New Zealand, where he established his reputation as a musician on the folk scene, before moving to Australia in the early 70s where he eventually became a founder member of the punk/folk band Roaring Jack that were met with considerable critical and commercial success.
 
On returning to Glasgow after 25 years in Australia, he continued his career as a solo artist and collaborated with a wide variety of musicians.
His album Red Clydeside collected songs about the social unrest in Glasgow in the early part of the 20th century, and much of his other work was informed by politics and causes that he was involved with.
On his website, his partner Fatima wrote: "Alistair was a kind, gentle man who was committed to fighting for a better world – a world based on the principles of justice, equality, love and respect for all of humanity. The world was a better place for knowing him and is a sadder place for his loss.
"He leaves a great legacy in his music that will continue to bring inspiration to many who, like him, believed a better world was possible."
His family and friends are also organising a memorial event which will be held in Sydney in the next couple of months.