Coleman takes over as interim council leader
Deputy Leader appointed interim leader after shock resignation of Steven Purcell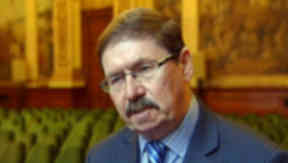 Deputy Leader Jim Coleman has been appointed interim leader of Glasgow city council in the wake of Steven Purcell's resignation.
Speaking after Mr Purcell's statement yesterday, Mr Coleman said:  "My job here from today is to continue the good work [Mr Purcell] started and to make sure it is business as usual for Glasgow. There are big challenges ahead but we will continue to deliver the agenda for change."
Mr Coleman, who represents the Baillieston ward, is expected to remain leader until a permanent replacement can be found. A formal election for the leadership is not expected before the Labour group's AGM in May.
Competition for the post is expected to be strong, with Mr Coleman an early favourite. Paul Rooney, who handles the authority's education portfolio, is expected to be a strong contender. Also in contention is Gordon Matheson, City Treasurer, who as education convener successfully oversaw controversial school closures and mergers. 
Mr Purcell is believed to have a desire to return to politics in future, but it is not known if he will seek reappointment as council leader. Council insiders privately say such a move is unlikely.