No new pubs for West Dunbartonshire
Council makes unusual licensing step in an effort to tackle booze culture.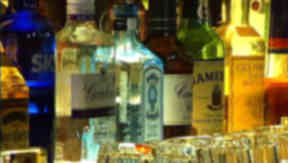 A ban has been placed on any new pubs, clubs and off-licences opening in almost every street of West Dunbartonshire.
The unusual step, believed to be the first in Scotland, has been taken to tackle the area's chronic alcohol-related problems.
The new overprovision policy covers 15 of the 18 areas in West Dunbartonshire and will allow the licensing board to reject all new liquor licence applications on the basis that these areas are already saturated with such venues.
Councillor Jim Brown, chair of the Licensing Board, said: "This area faces some significant alcohol-related problems and the sheer number of licensed premises does nothing to help that.
"Alcohol abuse has terrible effects on lives of people whether that is through poor health, an incapacity to work or domestic abuse. With the assistance of council officers and partner agencies, we have been able to take a decision to do something quite radical to tackle this issue in West Dunbartonshire.
"We have far too many pubs, bars and off-sales shops given the size of the area, and with the overprovision policy it will now be far easier to refuse new licenses. This is a significant step forward, and one where we are leading Scotland."
West Dunbartonshire currently has the second highest number of licensed premises in Scotland per head of population and it is estimated that nearly 4500 people in the area are alcohol dependent.
The Licensing (Scotland) Act 2005 allows licensing boards to identify areas where it would not grant new licences or licensed premises. A handful of licensing boards in Scotland have proposed similar overprovision bans but these have been in isolated 'alcohol hotspots' rather than across huge areas of a local authority.
On Friday, police backed the licensing board's move.
Superintendent Kirk Kindle, of Strathclyde Police, said: "West Dunbartonshire Licensing Board has taken a positive stance in relation to overprovision taking into account the area's negative relationship with alcohol."