For sale: One of Scotland's top golf courses goes into adminstration
Machrie Hotel and Golf Links on Islay went into administration last month, with the loss of 15 jobs.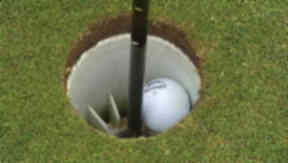 A luxury golf course and hotel on the Hebridean island of Islay is up for sale after going into administration with the loss of 15 jobs.
A few weeks before Christmas, two administrators from KPMG were appointed to look after Machrie Hotel & Golf Links Ltd and its associated property company, Mendougal 21 Ltd.
They want to sell the 71-par course, which was designed in 1891. The links course is regarded by the golfing fraternity as one of the most popular and challenging in Scotland.
The website Top 100 Golf Courses ranks Machrie as 24th in Scotland – one place behind Panmure, which hosted a qualifying event for last year's Senior British Open.
The administrators also want to sell the hotel, which has 16 bedrooms, 15 separate lodges and on-site restaurant.
15 of the company's 18 employees were made redundant in December after the company went into administration, with the remaining three members of staff helping maintain the hotel and golf course.
KPMG's Blair Nimmo, who has been appointed joint administrator along with Tony Friar, said: "Both the hotel and golf course have excellent reputations and are regarded as destination venues for visitors to Islay. 
"Despite this, Machrie Hotel & Golf Links has unfortunately, like many other companies in the tourism and hospitality sector, been impacted from tightening consumer spending and troubled economic conditions.
"Taking Islay's prominence as a tourist hot spot into account with its high number of whisky distilleries and other attractions, we are optimistic a buyer will be found for this quite excellent facility."
A price has not yet been set for the golf course and hotel.