Zoe Nelson pathologist uncertain how teenager died as body so badly burned
Murder trial hears from the doctor who carried out a post-mortem examination on the teenager's body.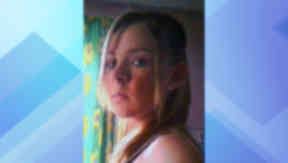 A doctor who examined the body of teenager Zoe Nelson could not tell how she died because her body was too badly burned, a murder trial has heard.
Consultant pathologist Julia Bell told the High Court in Edinburgh that the possibilities for a full post mortem were "limited".
Dr Bell described how on May 23, 2010 she was taken to a woodland clearing on the outskirts of Wishaw, Lanarkshire, to a spot about 200 metres from the nearest house to view the corpse.
It is alleged that Zoe, 17, was murdered there by Robert Bayne the previous day before he torched her body as part of an attempted cover up.
Dr Bell said it was not possible to completely exclude the possibility that setting the teenager on fire had killed her but added: "the findings are not suggestive of this".
She explained that the natural instinct of a person on fire would be to move, but there was no evidence of this - probably because Zoe was either unconscious or dead.
There was not enough soot in her airways to show she had still been breathing and blood tests which might have provided proof were impossible.
The trial has heard that when found Zoe had a plastic bag over much of her face.
Dr Bell, a pathologist for eight years, said some form of throttling or suffocating was the most probable cause of death. She might have been suffocated with the plastic bag or there might have been some pressure applied to her neck and face.
There was bruising inside the girl's lip, the trial heard.
Other injuries were discovered - such as two black eyes and bleeding inside her skull. But, Dr Bell said, the injuries the doctors found could also be explained by the effects of heat.
'Consistent with assault'
Reading from a report produced by herself and a colleague, Dr Bell told the jury: "There were findings at post-mortem consistent with assault, with such a manner of death in keeping with the circumstances in which her body was found.
"As to the actual mechanism of her death, perhaps the most likely cause has been some form of asphyxia."
But the doctor also said: "I cannot exclude the possibility that sharp force injury has been the cause of her death, or blunt force trauma."
The cause of death was recorded as "unascertained" the court heard.
Bayne, 21, denies murder and attempting to defeat the ends of justice.
Among the allegations he faces is a claim that he disclosed the whereabouts of Zoe's body to her sister, then threatened her and implied he would kill her if she told what she had seen.
Bayne is accused of attacking mechanics student Zoe with a knife at a spot known locally as Monkey Hill, near Branchalfield Drive, Cambusnethan, putting a plastic sheet over her head to restrict her breathing and then setting fire to her.
Bayne also denies an earlier attack on Zoe of Crindledyke Crescent, Newmains, by punching her on the head and scratching her and, on another occasion, committing a breach of the peace by threatening her.
It is also claimed that after the murder he tried to cover up his alleged crime by setting fire to Zoe's body, washing his clothes, dumping her mobile phone and telling police that someone else was responsible.
Bayne denies all the charges against him, including an alleged assault on a detective and repeatedly stealing alcohol from an Asda store in Morningside Road, Newmains, on the day Zoe is said to have died.