Beer pricing glitch leads to stampede at Tesco stores
Shoppers purchased three crates of lager for £11 due to a pricing error instead of paying the normal £20 cost.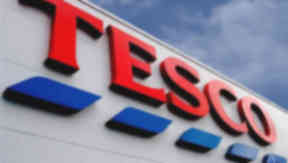 Shoppers stampeded on a number of Tesco supermarkets in Scotland after a pricing glitch led to beer being sold at £9 cheaper than normal.
The alcohol deal at shops across the country saw customers able to purchase three crates - containing either 45 small bottles of lager or 36 cans - for £20. However, when put through tills on Wednesday night at several stores in Scotland, the deal was coming up as £11.
At one store police had to be called when scores of motorists arrived at a car park for the bargain purchase. Posts on social networking site Twitter spread news of the glitch quickly at around 7pm on Wednesday.
There were reports of problems at Tesco stores in Greenock, Bellshill and Glasgow's Silverburn centre. Police were called to the Greenock store due to congestion in the car park caused by the rush to snap up the cheap beer.
Twitter user **Graham McKenzie **tweeted on Wednesday night: "Price glitch for beer has literally caused a stampede at the local Tesco. Tempers are flying in car park."
While fellow Greenock Twitter user R L McCafferty added: "System error at Greenock Tesco and they are selling three crates of beer for eleven quid. Queue is out the door, no joke."
It is understood the error was resolved later on Wednesday night. A Tesco spokesman said: "This was a pricing error affecting only a handful of lines on promotion for a very short period.
"The price was corrected as soon as the error was spotted. In some instances these changes took a short while to work through the system."