Pensioner robbed and assaulted on way to church
The 87-year-old woman was thrown to the ground and suffered a fractured arm in the attack in Glasgow.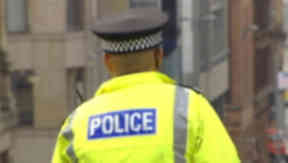 An elderly woman was robbed and thrown to the ground as she made her way to church.
The 87-year-old was walking along Dixon Road in Glasgow in the Crossshill area of the city when she was attacked.
The man grabbed her handbag and knocked her to the ground about 9am on Thursday.
She was helped by council workers to came to her aid. She is being treated at Glasgow Victoria Hospital for a fractured arm.
Her attacker was around 5ft 10ins tall and of slim build. He was wearing a grey hooded top and blue jeans. He was last spotted running along Eskdale Street.
A Strathclyde Police spokesman has appealed for witnesses. He said: "Whoever is responsible for this crime is clearly despicable with no conscience, to snatch an elderly lady's handbag and knock her to the ground while she is on her way to church is a cowardly act.
"Every reasoned person will be disgusted by this act. I would appeal to anyone who was in the area at the time to get in touch with us - if you have any knowledge or know anything about this crime or the person responsible, please call us."
Anyone with information is asked to call officers at Gorbals police office on 0141 532 5300 or anonymously on 0800 555 111.